QT3-20 semi-automatic hydraulic standard brick making machine, 500pcs pallet and 100KW diesel generator in Thorngroove, Bulawayo, Zimbabwe
In 2020, the client from Thorngroove, Bulawayo, Zimbabwe purchased one set QT3-20 hydraulic brick making machine, which mainly produces kerbstone road traffic stone, sector, and zigzag interlocking paver, coastal maxi cavity standard brick. The client als
QT3-20 semi-automatic hydraulic standard brick making machine, 500pcs pallet and 100KW diesel generator in Thorngroove, Bulawayo, Zimbabwe
QT3-20 Block Machine is Hydraulic block making machine. It is quick in product forming, high in product density and strong in pressing power. With this machine, the consumption of materials can be reduced. It is an ideal choice for customers from Africa Market and South America market.
In 2020, the client from THORNGROOVE, BULAWAYO purchased one set QT3-20 hydraulic brick making machine, which mainly produces kerbstone road traffic stone, sector, and zigzag interlocking paver, coastal maxi cavity standard brick. The client also purchased 500pcs of good quality GMT fiber pallet and 100KW diesel generator for power back up.

Those blocks are most commonly used in Botswana and Zimbabwe, QT3-20 can produce high-quality blocks with its hydraulic system.

QT3-20 uses two pcs 5.5KW vibration motor which ensures machine strong vibration force.
It also equipped with frequency converter and brake resistance, which can protect two pcs vibration motors in operation, motors can not get hot and burnt.
QT3-20 hydraulic block machine pictures: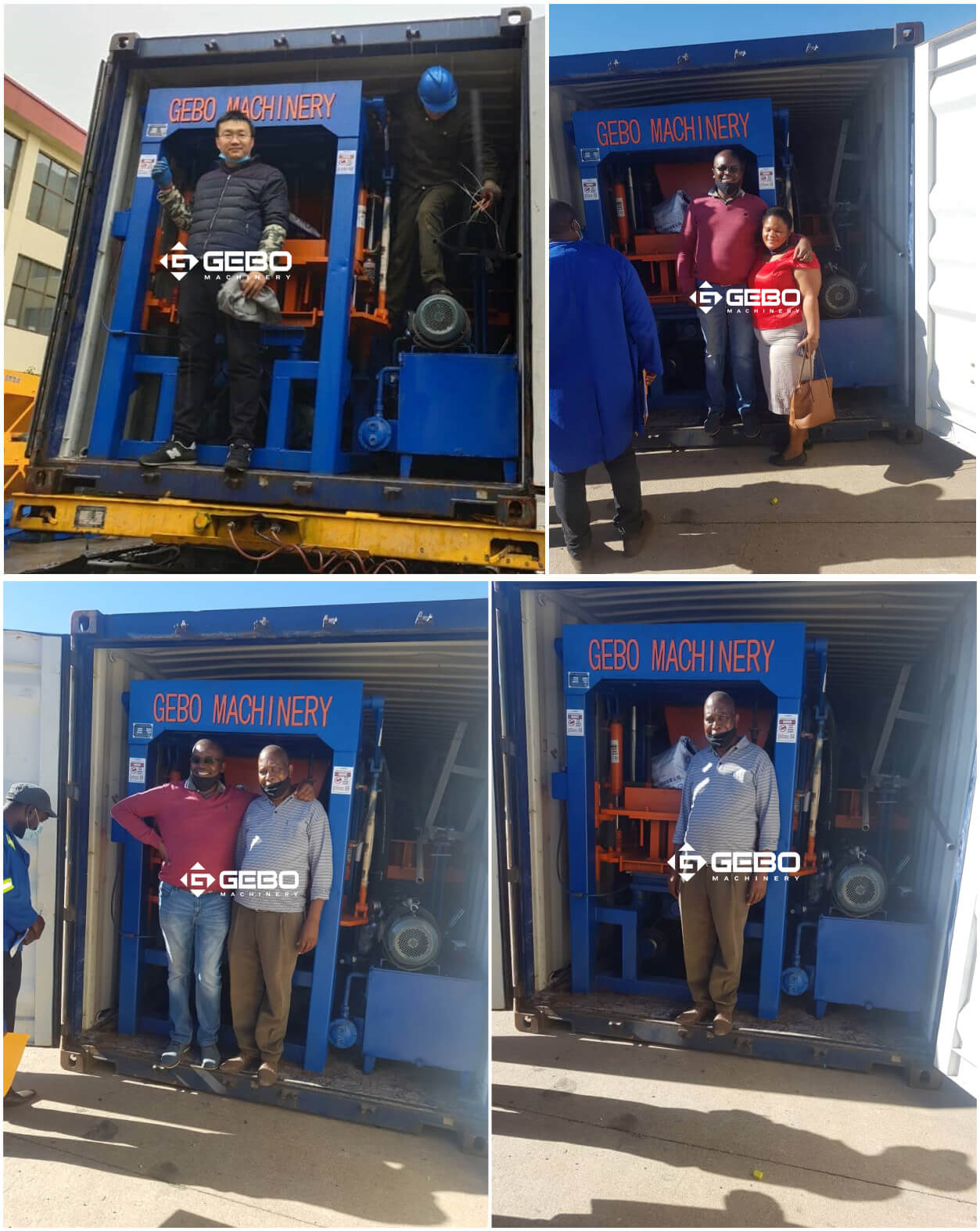 Vide of QT3-20 kerbstone zigzag interlocking paver maker machine, coastal maxi cavity standard brick maker: