The hot selling QT4-20 semi-automatic hydraulic hollow block making machine in JAMAICA

QT4-20 machine is currently the most popular medium-sized hydraulic brick machine produced by our factory. The machine has the advantages of high stability and high output. The machine is easy to operate at the same time, and has been sold to many countries in Latin America, Africa.
In 2020, a client from HAYES, CLARENDON, JAMAICA purchased one set QT4-20 hydraulic block making machine, which mainly produces 6inch, 8inch, 4inch hollow blocks. The client also purchased 500pcs of good quality GMT fiber pallet.

6inch, 8inch, 4inch hollow blocks are most commonly used in Jamaica, QT4-20 can produce high-quality blocks with its hydraulic system.

QT4-20 uses two pcs 5.5KW vibration motor which ensures machine strong vibration force.
It also equipped with frequency converter and brake resistance, which can protect two pcs vibration motors in operation, motors can not get hot and burnt.
Block machine pictures: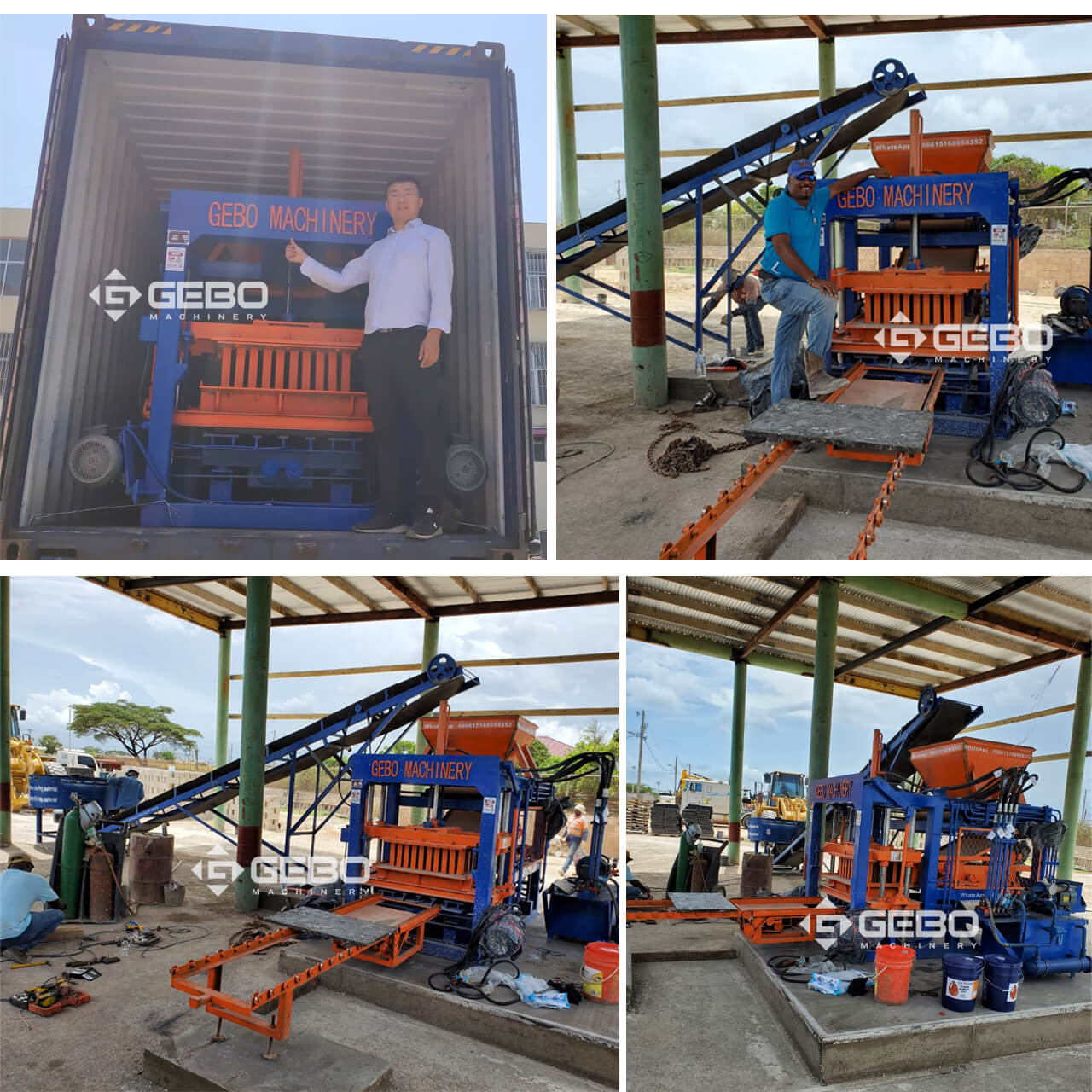 Block machine video:
QT4-20 hydraulic cement 6 inch hollow block making machine in Hayes and May Pen, Clarendon, Jamaica